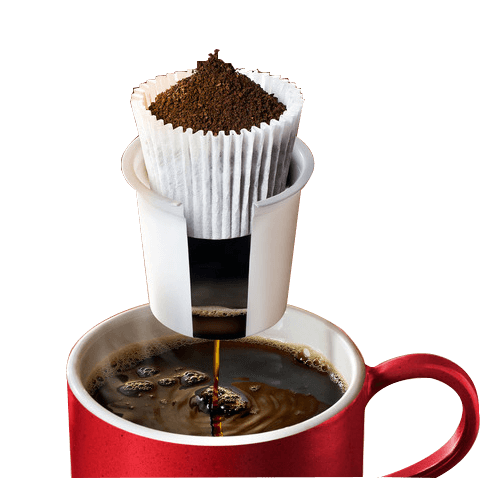 Rotary K cup Machine 2022 Ulimate Solution
AFPAK | Only High Quality Solutions
Faster and easier to use Model: Rotary K cup machine
– AFPAK Rotary K cup Machine Solutions
The AFPAK's rotary K cup machine is currently the easiest to use, the most technologically advanced filling and sealing equipment
The consumption of k cups are increased sharply over the years even under the unfortunate circumstance that there is a worldwide pandemic.
This is because the pace of life has been speeded up and more and more k cups or coffee capsules are consumed in offices and at home, especially among the young generation.
The taste of k cups are improved with continuous development.
A cup of instant coffee become the new type of fashion which indicates that there are big potentials for k cups business.
Some of small business in k cup industry who are sensitive to the new trend take advantage and seize this opportunity to expand their business and attract more customer so to reach their sales target and become the big players in the market.
AFPAK with over 12 years rich experience in manufacturing filling and packing k cups and coffee capsules sees the opportunity and follows up closely with the trend, so that it has the rotary k cup machine launched.
Not only AFPAK has spotted this opportunity but also its competitors.
There are manufacturers of coffee capsule filling machines from China, south Asia, south and east EU, and other areas producing k cups machines to meet the ever growing demand of k cups consumption.
Yet, AFPAK never gives in in front of fierce competition.
On the contrary, AFPAK takes advantage of the competition to improve, learns to get better and applies the latest technology to the k cups machines to be on the right track of the trend.
This is how the rotary k cups machine comes out by the hands of the well experienced team with the spirit of workmanship.
Get a Quote in 4 hours Now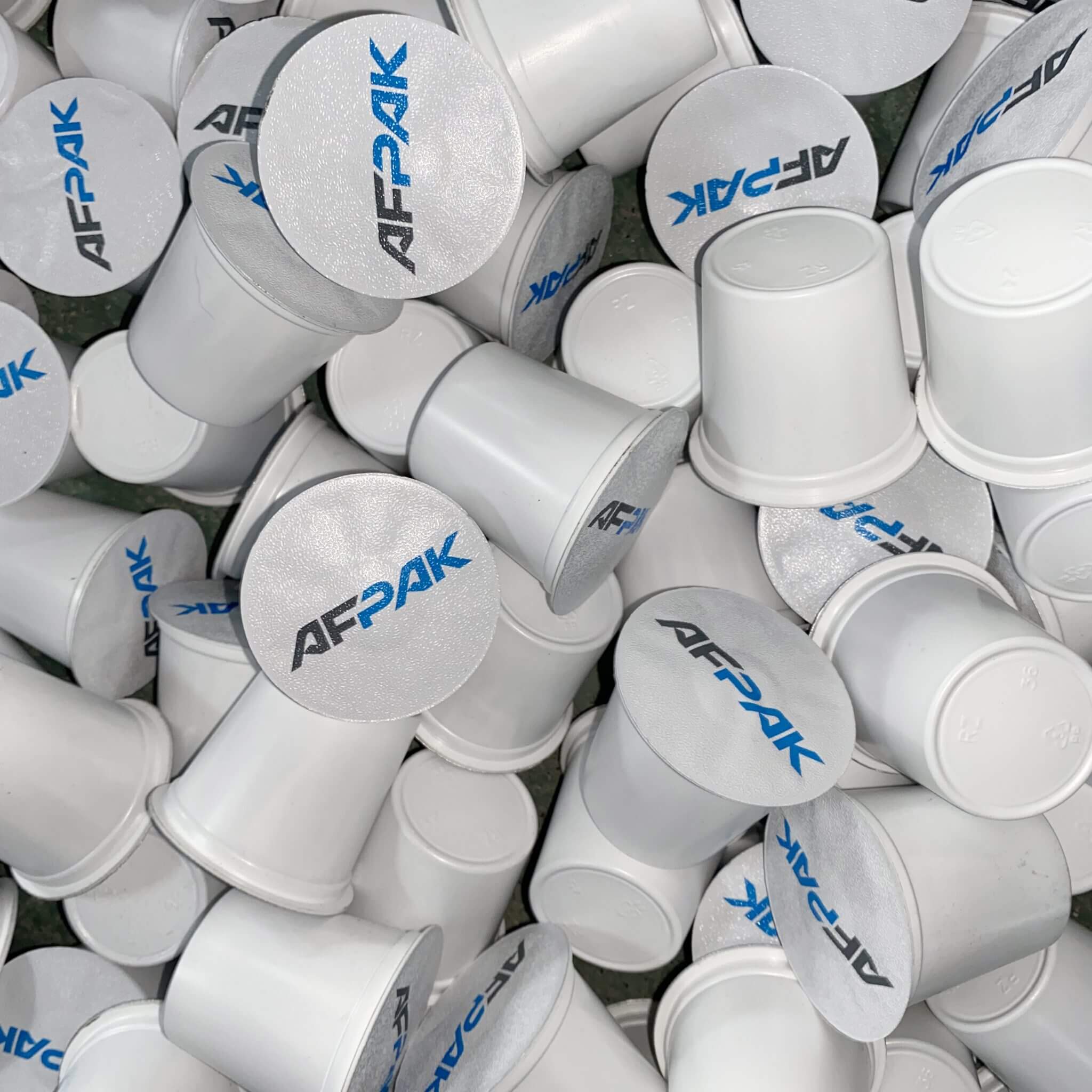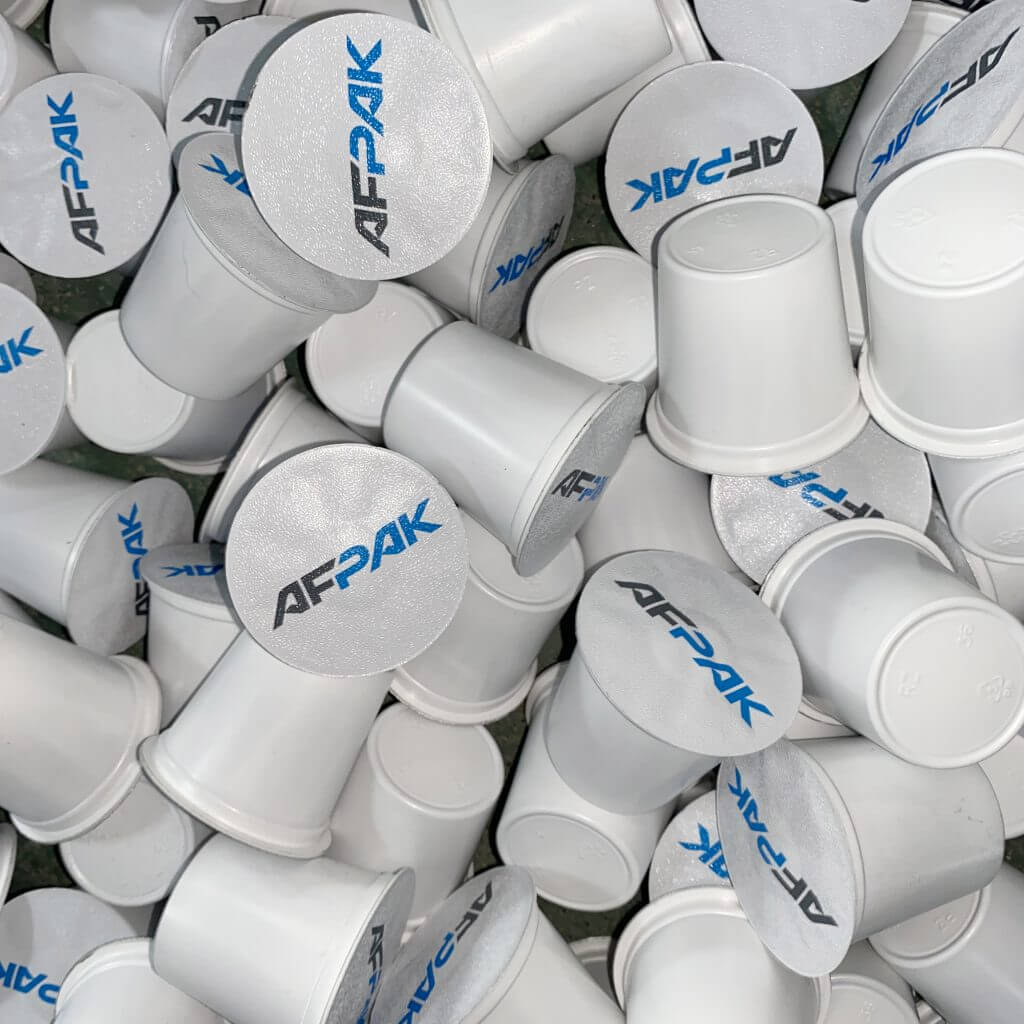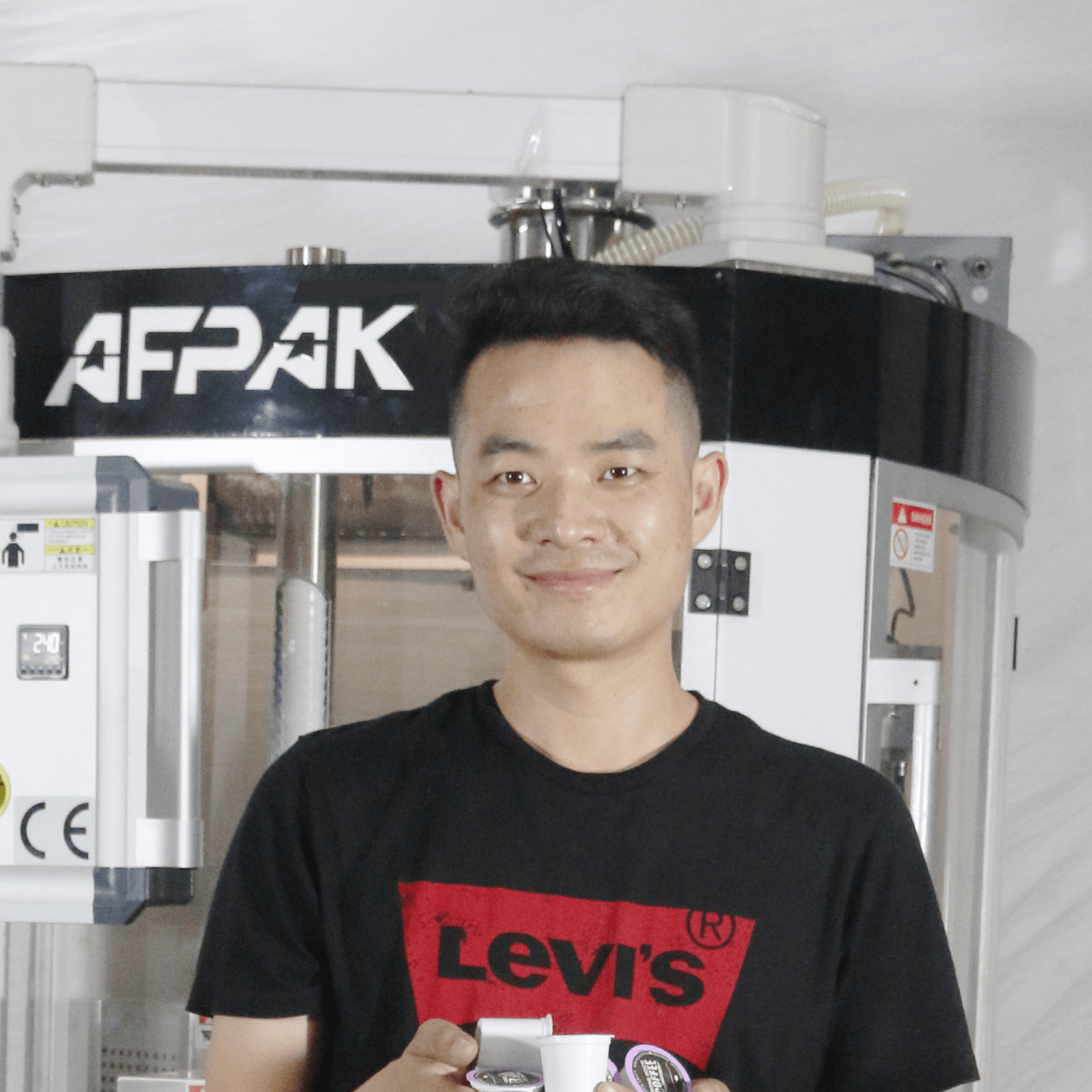 We have many years of manufacturing experience, passed ISO9001 certification, and manufacture your equipment in strict accordance with European and American standards. All equipment quality has passed CE certification. You can use it with confidence
Our goal is to let you feel the convenience and benefits brought by "MADE IN CHINA", so that your products can better capture the attention of customers

We value every contact you make, and hope that through our services, you can focus more on promoting products instead of struggling with equipment quality issues
We promise to manufacture the best equipment and provide the best service for you


Machine working very well, we are selling many K cups
Thanks for the support, Machine running fine, We would like to add a second machine

All that you might need to know to get a better understanding of AFPAK'rotary k cup machine for filling and sealing k cups are revealed in this article.
The definition of AFPAK rotary k cup machine.
Different from other traditional linear coffee capsule filling packing machines, it is the machine for filling and sealing k cups with a circular production platform, with a capacity of efficiently processing 3000 to 7200 pieces cups each hour.
Efficiency depends on the models chosen.
There is no chain drive and the motor is able to drive the turntable to fill and seal the cups directly with efficiency improved greatly.
The word "rotary" is referred to the round turntable which is easy to be operated.
Before launching its various types of rotary k cup machines, AFPAK has carried out deep market research by identifying the demand on the k cups and other kinds of coffee capsules consumption and also by discussing with its regular customers of small business to large-size businesses who are strongly sensitive to the market and constantly adjusting themselves to follow the right trend, which is how they are able to survive and thrive over the years under the ever-changing circumstances with fierce competition.
This profound research combined with the rich experience of engineers enables AFPAK to come up with the best solution to manufacture the right machines for customers which are the rotary k cup machines.
The merits of the rotary k cup machine.
2.1 improved accuracy and more efficient production.
The rotary style enables the turntable to turn without a chain drive.
That means the turntable could be able to move in a more stable way, rendering smoother processing of filling and sealing the k cups.
So it takes a shorter time to process the k cups, compared to the linear machines.
Schneider servo motors are equipped with a rotary k cup machine.
Besides, the molds can be changed easily to fill and seal different types of k cups.
Lastly, with latest technology applied, it take lesser effort to run the machine, helping k cups manufacturers to lower the human resource cost.
2.2 Sensor to stop the operation while there is no cups detected.
Intelligent of machine will be part of future which will lead to the highly efficient production and least human involvement in the running of machine. AFPAK follows up closely with the newest technology and applies them to the rotary k cup machine, for instance the sensor. When there is no cups on the molds, the turntable will not be able to move. So there will be no filling and sealing and the coffee powder will not drop on the molds. This will keep the turntable clean and it contributes to improving the accuracy as well.
2.3 User-friendly interface.
To launch of rotary k cup machine, AFPAK aims to free customers' hands. The number of k cups being filled and sealed will be calculated and English can be chose as the interface language. Besides, there will be notice to state when issues occur.
2.4 Other merits.
There are also other advantages of AFPAK rotary k cup machine such as vertical cup dropping system that increase the accuracy of filling and sealing and protect the cups from deforming. The machine is equipped with tamping and cup edge cleaning system as well that makes sure a clean and high-quality sealing. Apart from those, nitrogen input system and vacuum feeding system enable the rotary k cup machine to fill and seal k cups helps with the processing efficiency.
Rotary k cup machine is the machine to meet the small to medium size business' demands. AFPAK has over 13 years of experience in helping customers to grow their business with standard or customized coffee capsule filling and sealing machines. It has witnessed many of its customers become large businesses from a small workshop with few employees. The rotary k cup machine is launched not only because of years of research on the coffee capsules market but also because of AFPAK' experience in helping small business to grow. It is the improved product to further enhance customer's business and help them to reach another level of business success. As the newest trend is followed closely by AFPAK, the rotary k cup machine will be constantly adjusted and improved by adopting the state-of-art technology. Hence, rotary k cup machine is recommended to any small business or anyone who is planning to enter the instant coffee business. It could be expected with this type of machine inside the k cup business company's workshops or factories, efficiency of production would be increased greatly and cost would be lowered relatively, and one would enjoy a better operation and produce those products meet their customers' demand to gain sales substantially.
Get the Quote Today in 4 Hours
Let more people enjoy your Premium coffee today